If you are having trouble removing mildew from your bathroom, let me recommend a product to you, that was recommended to me by my Grandma.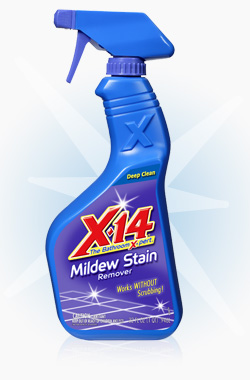 It really does work wonders. The only problem is finding it. I searched high and low for this product in the last city I lived in (where I

REALLY

needed it), with no success. If you find it, it's definitely worth buying.